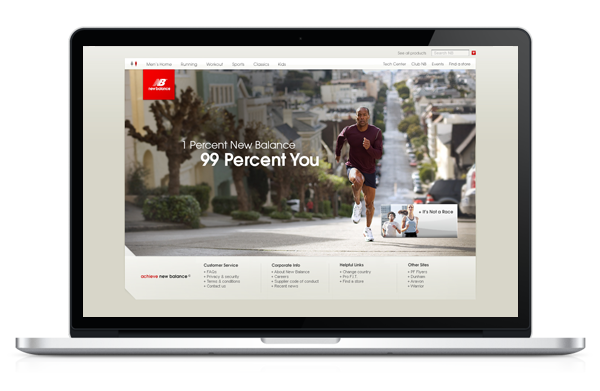 New Balance approached Critical Mass to redesign their previous site, in 2006. At a time where Flash sites were the order of the day for most sports apparel sites, we wanted to create a more universally accessable site that could remain just as impactful, without relying on the technology in any way.
Our secondary challenge was that New Balance wanted to provide an online shopping experience, but didn't yet have the infrastructure to fulfill orders. The solution, was to present an e-commerce experience as robust as any of their competitors and to then pass the purchase path through to any number of online retailers selling New Balance.
UX research, interaction and visual design were completed for this project in less than six months by a team of three.