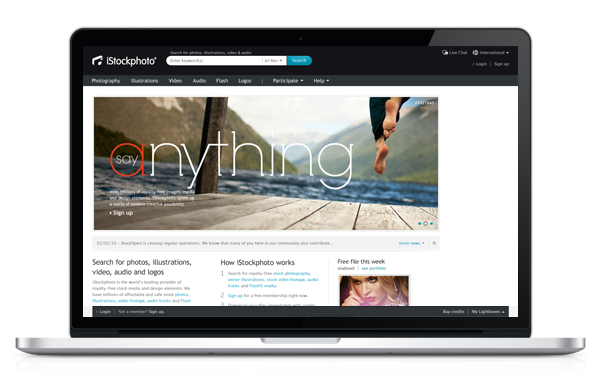 The previous version of the iStockphoto site suffered from trying to be everything to everyone.

From a customer perspective, it was confusing trying to understand what iStock's product offering was and how the business model worked. As a result, bounce rate was very high (especially among less savy users).
The visual design was also quite dated and lacked the ability to properly showcase the breadth and
quality of content.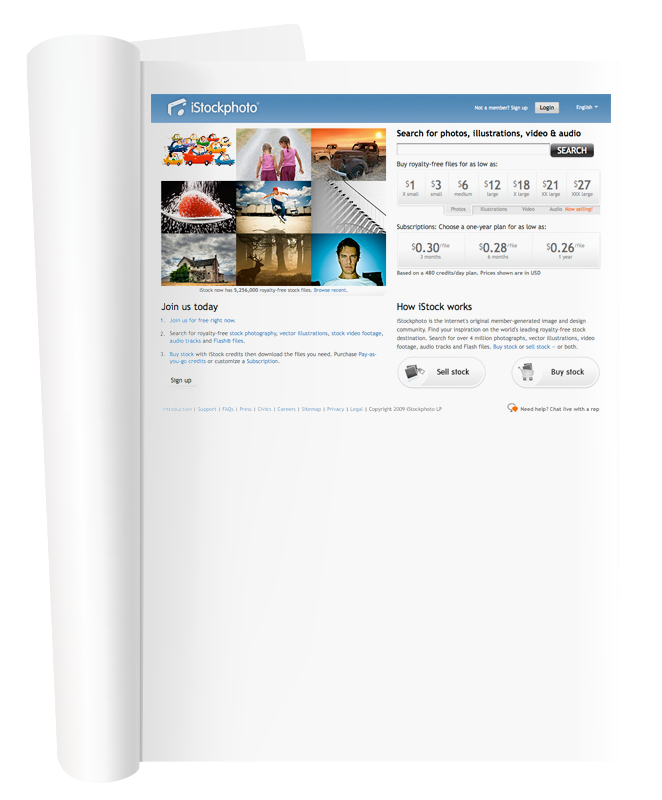 We started the project with user research from which we defined a set of primary personas. This allowed us to focus and prioritize our redesign efforts toward the customer types who needed it most.
Then, we began looking at the overall archictecture of the site and reorganizing the structure to be much more customer facing and browse friendly. Primary content types were pulled into a main navigation bar and the contributor,  educational and help content was re-organized into "Participate" and "Help" sections.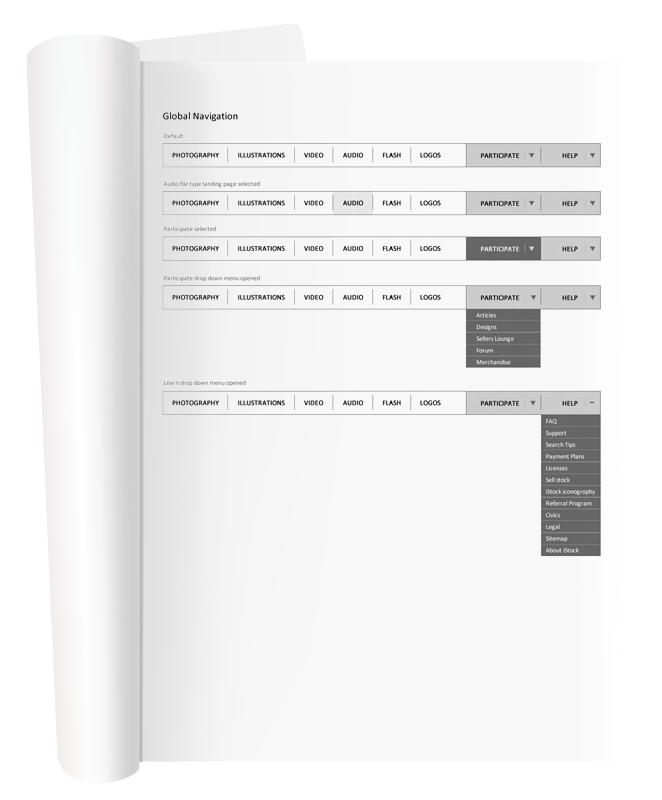 We then looked at the overal weighting of the home page.
Previously, search and browse functionality featured very little on the homepage – with the rest of the page being littered with educational content, help and contributor news. We sought to fix that.
The new customer centric home page was weighted very heavily toward both browse and search, while keeping ample room to promote brand and content.
This enabled us to present an experience that met the needs of all our customers. Savy users, could enter directly into a powerful facetted search experience, while less savy users could use many of our browse features to find their way to the right image.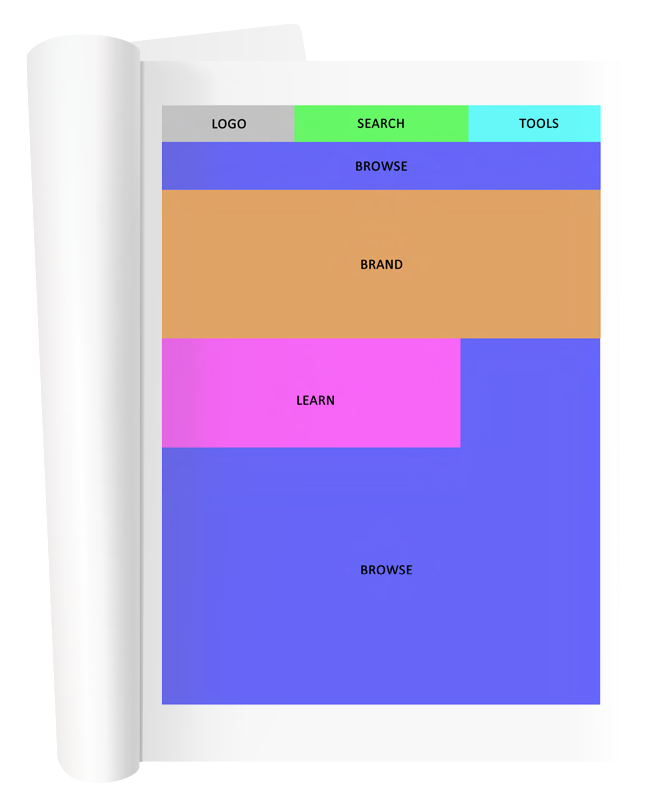 Comprehensive UX documents were then created, outlining each page of the redesign with a strong focus on the functionality and behaviours of the home page(s), file type landing pages and facetted search.
 Our UX Manager (Mikael Lindh) and I then compiled these, along with initial stage designs, and ran them through extensive usability tests in Calgary, Canada and Berlin, Germany.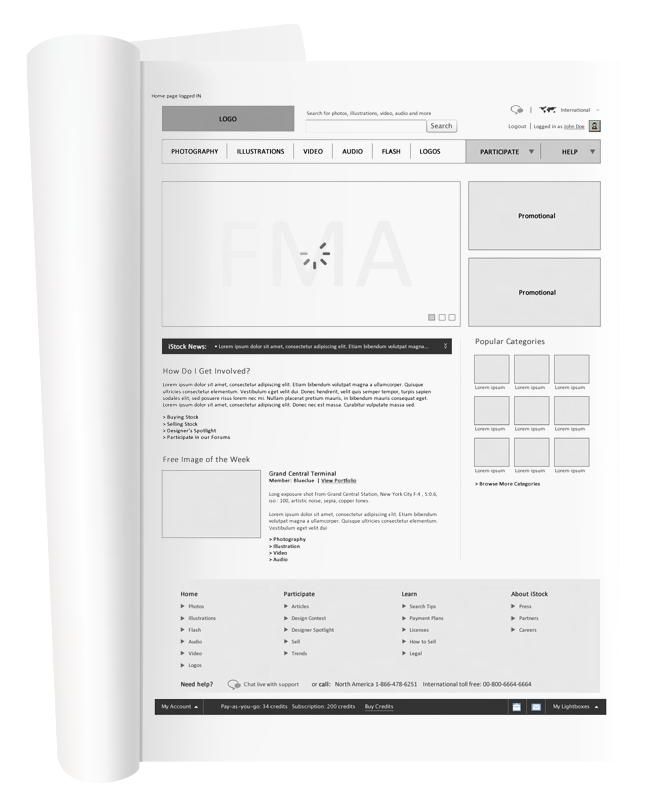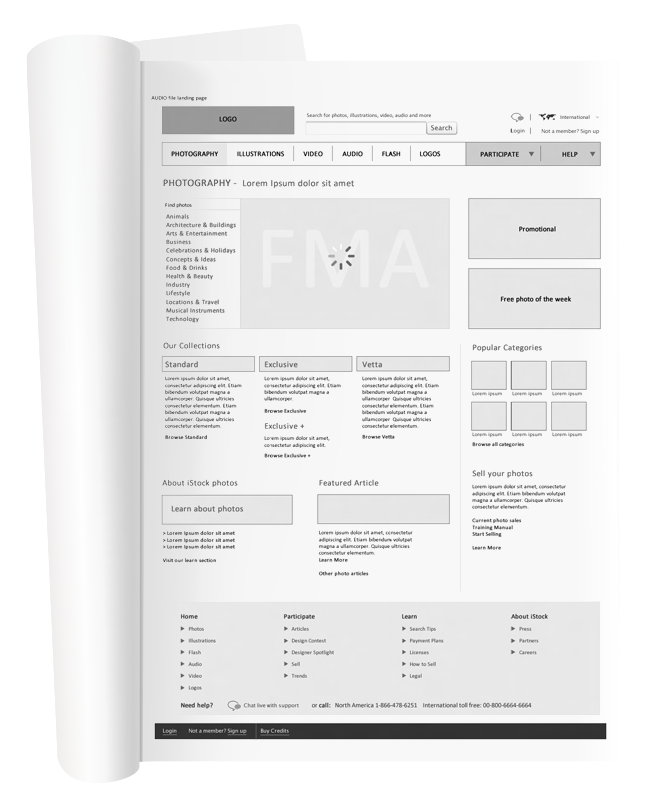 Based on our findings through the Global usability tests, UX and design were run through another round of revisions and secondary usability before entering the full design phase.
This redesign went live in August of 2010. The results have been very positive for iStockphoto and, with continued testing and optimization, it's performing well to this day.
The pages you see below represent the full design of iStockphoto's 'Project F5'.
Not all of these features went live.